About Us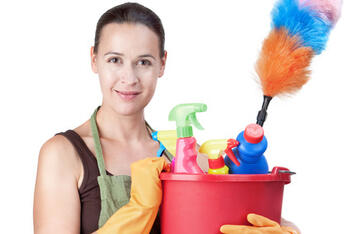 Our cleaners
All cleaners go through a very thorough vetting process. All our cleaners are interviewed, we verify references from previous employers and take copies of their ID's and proof of address. Once candidates go through the vetting process, they will go through a program of in-house training to train on how to clean different surfaces, use of products etc. We will keep the cleaner working in a team where we constantly supervise them until they are ready to work on their own.
We will closely monitor our cleaner's work by regular liaison with you and field inspections. Our cleaners learn to follow adequate cleaning procedures, are details oriented and work to achieve high standards.
We also pay excellent rates to sustain our cleaners' efficiency and motivation.